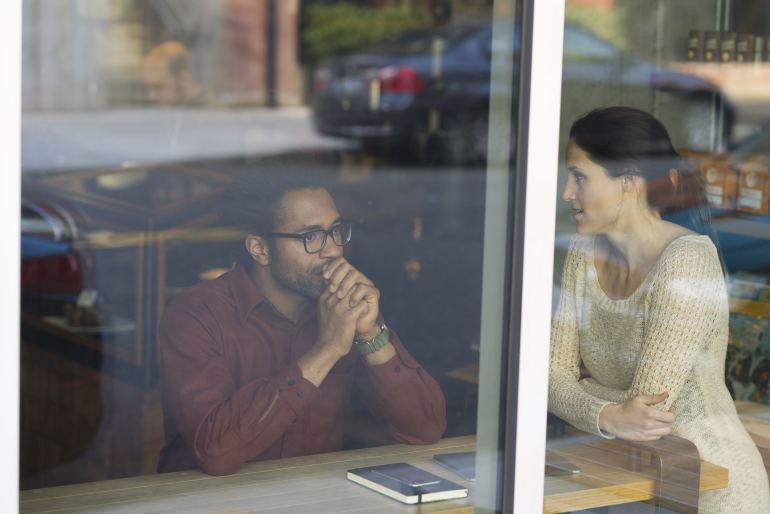 Highlights this week : The case for marketing and sales alignment. | How social does your CMO need to be? | Is Account-Based Marketing worth the hype? | One critical skill all sales and marketing teams must develop.
SOCIAL SELLING
Reaching the modern buyer through social selling requires tight strategic alignment between marketing and sales. Marketing plays a critical role in understanding the buyer, followed by developing and curating content that adds value. Sales plays the crucial role of listening, building relationships and sharing content at the right time to educate and add insights. They need to work together.
But how do you make this happen? The article highlights some of the key success factors: gaining executive buy-in and alignment, getting the right resources in place, establishing processes for collaboration, training and technology to enable and measure.
_____________________________________
According to Lee Odden, the answer is very "social." Studies like the BRANDfog survey report "executive social participation leads to better leadership, creates more brand transparency and helps build better connections with customers, employees, and investors." Perspectives are shared from CEOs, CMOs and other leaders - It's pretty clear that a commitment to being active on social networks is imperative. Lee shares some important guidelines: Set a goal, be specific, curate, be useful, and be engaging.
_____________________________________
ACCOUNT-BASED MARKETING & CONTENT MARKETING
Is account-based marketing worth the hype? Omar Akhtar from Altimeter, a research firm, provides some good insights in the context of Marketo's announcement of their account-based marketing solution. There is a lot of talk about account-based marketing (ABM) these days, it seems to be the latest buzzword. In reality it has been around for decades but there are increased capabilities and opportunity in the context of the digital age. ABM works best for organizations with longer sales cycles and dealing with complex organizations and multiple buyers. The opportunity is to be able to develop and target content that is relevant to individuals and their business needs.
_____________________________________
Michael Brenner of Marketing Insiders re-enforces the importance of approaching account-based content marketing as a program. ABM works best when it is targeted to specific accounts, with content mapped to individual needs of the buyers, across an increasingly complex B2B buyer journey. Traditional marketers are often focused on short-term campaigns. To be effective, ABM is a long term investment where there is an opportunity to start small, test, learn and optimize. Michael recommends starting with your top targeted accounts, map content to the buyer journey, distribute the content - then measure learn and optimize.
_____________________________________
SOCIAL SELLING BEST PRACTICES
Meghan M. Biro highlights the importance of social media skills for sales results. Sales productivity platform provider KiteDesk released a study that shows a definite relationship between social media skills and achieving or exceeding sales quotas. The results are validated with some great examples of when social media played a role in closing deals. She also highlights important best practices that should be included in your training - from choosing the right platform, to optimizing social media profiles, a focus on educating buyers and sharing insights.
_____________________________________
Marketing and sales teams want to close more deals. To do that, they need to listen. It is a very noisy world these days. What if we got quiet and listened to what our buyers are saying? In fact, we should listen to learn – not just listen to reply. Advantages of listening include the opportunity to show empathy, better qualify leads by understanding whether you can meet their needs and building trust - all key to closing deals. Some great information on how to listen in a digital world from social to email to phone (yes the telephone still matters).
*************************
Hope you found these useful. We look forward to sharing more next week. In the meantime Follow us on Twitter.
Kim