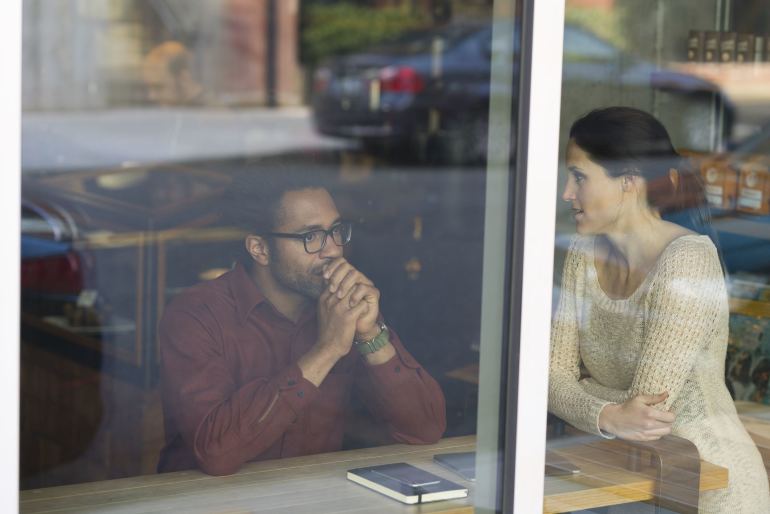 Highlights this week: LinkedIn SSI - "Genius or Total Bunk?" | Brands are no longer defining their voice. | Digital strategy should be about building relationships. | How marketing can support social selling. | A guide to Account-Based Marketing. | Social Media Marketing Trends 2017. | Some LinkedIn Sales Navigator secrets only the best know.
SOCIAL SELLING
If we are exhibiting all the right behaviours, does the LinkedIn SSI score matter? LinkedIn recently made its Social Selling Index (SSI) available to all users. Essentially it is a way of measuring your activity on LinkedIn, or as Tim Hughes puts it, a gamification of the platform. So is it "Genius or Total Bunk?" As Tim argues, your score doesn't matter if you are exhibiting all the right behaviors for social selling. What Tim does share, is that it can be a useful measure during the early phases of implementing a social selling program. It is something that can be measured, as sales reps start to adapt to social selling. But it certainly isn't the only measure that is important. As Tim frequently says, "LinkedIn does NOT equal Social Selling". There are other platforms (Twitter) and activities that are important to measure, both quantitative and qualitative. And, eventually you want to focus on measuring business results.
_____________________________________
"No more robot speak is the new rallying cry." states Geoffrey Colon of Microsoft. Marketers do a lot of talking about how they can humanize their brand, but brands are not human. However, their employees are human. Employees are in a position to make brands come to life and connect in a way that brands cannot. Brand teams, are usually concerned about people "breaking brand guidelines". But smarter companies are recognizing the opportunity and are building programs to help employees be the voice of the brand. What is important for these programs, whether social selling or employee advocacy, is that employee voices remain authentic and human. The last thing we need is for sales reps and other employees to become robotic :).
_____________________________________
The most important part of a digital strategy is human relationships. The customer is driving the need for digital transformation, so it makes sense that digital strategy needs to be focused on customer relationships. "Digital is fostering a more connected society and brands are expected to have rapid two-way dialogues with key stakeholders." Kevin Grubb, Senior Associate from Prophet, highlights three brands who have put customer relationships at the core of their digital strategy. Let's focus on Cisco and social selling.
Cisco recognizes that their customers were researching online and often making decisions before they had the opportunity to build a relationship.

They also know that the relationship between salesperson and a prospect is critical.

Social selling represents a way for their salespeople to engage with their buyers earlier and build relationships online.

Keys to success are the collaboration with marketing and using social listening to identify opportunities to engage, add value and build relationships.
_____________________________________
It is the age of the customer. Marketing and sales are trying to engage with the same customer. But as Barry Feldman of Feldman Creative points out, at most organizations they do not even work on the same floor. It is time sales and marketing start working together. Social selling represents the perfect opportunity. Marketing understands the buyer journey, digital marketing and has access to data to inform strategy. Sales understands what motivates buyers and how to build relationships. This knowledge combined is critical for social selling to succeed. Although it is important to note, social selling does not call for marketing sales pitches, brand- or product- focused content. Social selling needs to be focused on listening, research, relationships and building visibility in the buyer journey.
Here are some important ways marketing can enable sales for social selling success:
Social Media Platforms: Selecting the right social media platforms (where buyers are)

Social Media Profiles: Provide guidance for optimizing social media profiles with customer-centric messaging and content

Training: Social media 101 and best practices for social selling engagement

Content: Empower sales reps to build relationships and engage with helpful content. This should include owned content as well as relevant curated content.
Marketing and sales should work together to share best best practices, celebrate wins, highlight and share success stories to inspire adoption and grow the social selling program
_____________________________________
B2B MODERN SALES & MARKETING
"Only companies with advanced sales and marketing capabilities will be able to successfully compete in the hyper connected knowledge sharing digital economy," shares Valar Asfar, Chief Digital Evangelist, Salesforce. Salesforce's "State of the Connected Customer" report, shares 61% of consumers say technology is redefining how they buy. This is changing their expectations from companies. Companies need to be immediate, proactive, consistent and personal across all channels to meet customer expectations. The B2B customer wants to deal with businesses that understand their unique needs. They also value 1-to-1 engagement and messaging through mobile. It is interesting that only 8% of B2B sales organizations rate their ability in mobile as outstanding. There certainly is an opportunity to invest in digital and mobile sales capabilities to engage with the connect customer.
_____________________________________
No more "spray and pray". Both social selling and Account-Based Marketing (ABM) have the potential to transform your sales pipeline. An ABM strategy coupled with social selling enables you to focus on a much smaller pool of target accounts in a more strategic way. Social selling is an incredible opportunity to engage and build relationships with prospects. But social selling is about much more than engagement. Social research and listening enables you to gather information about your prospects and their intent. The best social sellers are able to research, listen, understand and respond to signals, increasing their prospecting efficiency.
Linkedin has put together a Guide for Account- Based Marketing and Social Selling. Steps include:
Finding and engaging decision-makers

Create highly-targeted, relevant content

Measuring the impact of your program

Positioning ABM as a strategic initiative within your organization
_____________________________________
The world of social media marketing is constantly changing. What worked last year may not be as effective this year. It is important to stay on top of trends, and understand how it may impact your marketing plans.
Chatbots are changing conversations, increasing opportunity for brands to have real-time engagement.

Expiring content is now part of the social media marketing landscape. Think SnapChat and Instagram Stories. While consumers are actively using these capabilities, few brands are getting it right.

Consolidation of Social Media platforms. Facebook owns Instagram and WhatsApp. Twitter owns Periscope. And with Microsoft buying LinkedIn this year we know have big enterprise in the mix.

Organic social media traffic and engagement is getting harder and harder. It is a paid media world.

Marketing Automation is now mainstream

Personalization is a priority. Getting someone's attention is very challenging in the noisy digital world. Personalization is one way to do that.

The rise of the social influencer. There are now "global topic tribes" that are influencing consumers. They have credibility and have build trust with their '"followers".
So there is certainly a lot of change and significant opportunity. Marketers need to leave behind old practices that do not work, and seek to understand and invest in new opportunities. Although, not covered in this article, it is important not to chase every shiny new object. Understand your audience and have a strategy before jumping onto a new platform or capability.
_____________________________________
SOCIAL SELLING BEST PRACTICES
These 12 secrets from Hubspot will absolutely up your game in finding, contacting, engaging and staying up-to-date with prospects, leads and customers. Here are few of our favourites:
People with "Open Profiles" tend to be more open to connecting and communicating. If you contact people with "Open Profiles", it does not count towards your Sales Navigator monthly limit (30 InMail/month)

If you have a team license, use the TeamLink Connections filter to find people that have shared connections with you and your team. People are definitely more open to a conversation when you have a mutual connection.

Download the mobile app to stay up to date with your saved accounts and leads. You can quickly engage with company news or has shared a post.

Use Advanced Filters to find your ideal prospects.

Use 'Sales Preferences' to refine your lead recommendations automatically.
*************************
Hope you found these useful. We look forward to sharing more next week. In the meantime Follow us on Twitter.
Kim