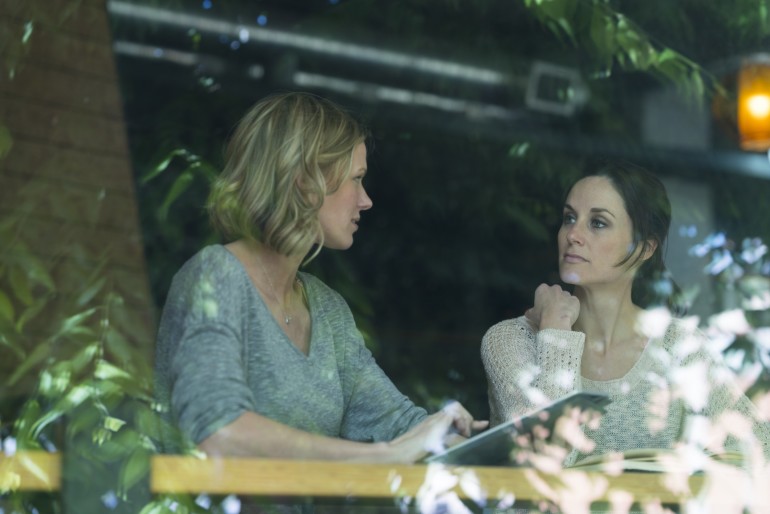 Highlights this week: The Transformation of Selling: How Digital Enables Seamless Selling | SAP's Top Social Sellers Have a Quota Achievement of Over 160% | eMarketer Releases New Report on B2B Use of Social Platforms | Conquering the Complex B2B Sale | How to Be Successful on Social Media with Content Curation
SOCIAL (DIGITAL) SELLING
"While "social selling" is a key idea that has emerged over the past few years, it has become clear that something larger is afoot. Selling is being transformed. Keeping up with fast-moving and well-informed customers requires that selling focus less on the hard sell and increasingly on adding value to the experience and relationship via digital channels."
Charlene Li, Principal Analyst at Altimeter, a Prophet Company, has shared her much anticipated report on the transformation of selling. The report includes insights from industry experts and real practitioners transforming their sales organizations with concrete examples from Juniper Networks, Sprint, Dell, CA Technologies, Intel and more. The report is definitely worth the read (20 pages). However, we have taken the time to dig deep and summarize highlights and key takeaways. (Excuse the length of the summary, but there is lots worth sharing).
Buyers have access to information earlier in the buying process. Buyers expect sales to be able to provide new information and insights.

Digital interactions are supplanting calls and meetings. Buyers want to be able to connect on the platform of their choice. Sales must understand and embrace these platforms

Social selling has seen mixed results, despite its obvious potential.

Many social selling programs lack depth, focusing on basic 'how-to' tools and technology training. What is needed is a focus on addressing the behaviour and mindset change needed to engage with modern buyers.
Stan de Boisset, Commercial and Inside Sales Lead at Juniper Networks, explains,
"It's not because social selling doesn't work. It's because transforming an organization takes time, education, practice, and discipline. It's like giving someone a Formula 1 car — just because they have a driver's license doesn't mean they can win a race."

Ultimately, transformation needs to focus on customers. The report highlights 3 key areas for change along with examples for each:
Platform integration
Jerome Thiebaud, Director of Global Digital Workplace Marketing at Avanade, emphasizes:
"It's not because you have technology that you are going to be successful in the marketplace. It's because you have technology that allows you to focus more on the customer, and on the human interaction."
You need to ensure you put the power of digital data, content and social media in the hands of employees in order to engage with buyers on their terms.
Enable employees with customer data and listening. Kelly Truax, VP of Service Support at thyssenkrupp Elevator Asia Pacific, shared:
"We're generating leads from what we can observe in the public social space."
Organization Transition
To transform how an organization sells requires a significant organizational shift. Most notable is the need to align departments (sales, marketing, support, operations, technology) to all focus on the customer.
A great example of this is Hitachi Data Systems' mindset shift from 'lead-generation to relationship-generation'. Not only did they support sales with social selling training, but also with customer listening and content curation that made it easy for salespeople to share specific insights with their customers.
Culture Transition
"Instead of thinking about culture as a 'soft skill,' organizations need to think of it as a critical component of the digital transformation of selling."
Jill Rowley, social selling evangelist, articulates it well: "There needs to be a mindset shift, where I recognize that my job isn't to sell, it's to help. That customer at the core mantra needs to be deep in the DNA of the culture."
The report highlights some key areas of focus to support this much needed cultural transition:
Shift the mindset from selling to relationship building. Stan de Boisset, at Juniper Networks, shared, "Customers actively use social networks to learn and keep up-to-date with trends and solutions. They aren't receptive to shills or spamming. With social, salespeople have an opportunity to engage customers in new conversations, provide real value, and eventually prove themselves as trusted advisors."
Focus training on specific skill development. Training should not be just about the tools and social media platforms, but also about the culture of social media and how to effectively connect, engage and build relationships. Understanding social listening is key to be able to identify buying signals and shared personal interests to build connections. Training must also include ongoing coaching and support.
Spread stories of quick wins to establish new habits. Gathering and sharing success stories amongst peers is key to driving behaviour change and culture shift. Internal social networks are a great way to source and share these stories.
Ensure leadership engagement, especially sales. Strategic involvement of sales leadership is absolutely crucial. However, Altimeter found that the necessary level of leadership engagement was not always present. Without leaders understanding the value, and demonstrating their commitment, change will not occur.
"When Sprint rolled out its social selling pilot to 100 salespeople, they ensured that leadership was involved with direct follow up from them twice a week. Chris Hutson at Sprint recalls, 'In the first one to two weeks, everyone could sense that this program was different.'"
Altimeter shares their 'Maturity Stages of The Digital Transformation of Selling', as a great tool to understand the right next steps for your organization.
Regardless of where you are, the report highlights some key takeaways for specific roles:
Sales Leaders: Leverage Marketing's digital expertise — and technology budgets.

Marketing Leaders: Lean into Sales' deep and real-time knowledge of customers.

CEOs: Become the chief instigator of transformation on behalf of customers.

COOs and CFOs: Establish metrics and processes that elevate customers.
There is a significant opportunity for digital to enable the future of selling. Altimeter shares some highly powerful insights and takeaways for transforming selling at your organization.
_____________________________________
SAP has been recognized for being one of the early adopters and leading organizations in launching and building a social selling program. eMarketer's Jillian Ryan interviews Malin Liden, VP SAP Experience, on the success of their global social selling program. Here are the highlights of of their conversation:
Malin shares her definition of social selling:
"In social selling, the keyword is "personal." It is utilizing people's personal knowledge and personal relationships online to discover opportunities, build rapport and get business done. Social selling requires a building of trust and value in a social media relationship. How can we pull people in our direction with that trust instead of pushing ourselves towards them? It's a completely different way of doing business, and that's why it's a cultural shift and transformation."
SAP started with a pilot. All of the participants were given LinkedIn Sales Navigator licenses. Half of the participants were given training and support on social selling best practices. The other half received no support. The results are no surprise. The team with the training delivered seven times more pipeline than the other team.
"Content plays a big role, but social selling starts with social listening. If you listen to your audience, then you'll know what sorts of content will resonate with them. It also helps sellers map out other relationships and content related to that topic."

Training and enablement will be key to scaling the SAP social selling program across their organization.
"We have trained over 5,000 people at SAP….and we know that our top sellers have a quota achievement of over 160%. This is massive and with this model, we intend to scale."
_____________________________________

B2B MODERN SALES & MARKETING
While many B2B companies are present and active on social media, there is opportunity for B2Bs to be more strategic and effective. Jillian Ryan's eMarketer report (available for eMarketer Pro members) shares important insights on how B2B organizations can be more successful in using social media. Researching and understanding buyer behavior on social media before executing a social media program are key.
You need to understand your target audience and how they are using social media in their buying journey. This will enable marketing and sales to effectively share content and engage with buyers in the right place, in the right way and at the right time.
Jill Rowley, social selling evangelist and startup advisor highlights,
"Do the research to be relevant to your buyer and the entire buying committee. B2Bs should use social networks to find buyers. Insights allow you to listen to your buyers so you can relate, connect and engage them."
Amber Long, Vice President of Engagement , PR, Content and Social Media at the B2B agency Gyro, highlight the need to align your strategy to your buyer's journey.
"When a B2B maps out its whole social ecosystem and framework according to the needs, desires and preferences of their buyers, it means the strategy is all aligned to the buyer journey. This is the epitome of audience-centric."
Social listening and insights can help to better understand your buyer, identify their needs and engage with them effectively. There is significant opportunity for B2Bs to move beyond a mere social media presence to strategic listening, increasing their relevancy and engagement with the modern buyer.
_____________________________________
"How do you help facilitate that conversation with a customer where one of the members of the buying team is looking at it from an engineering perspective, one may be looking at it from a design perspective, and another one is going to be looking at it from an evaluation perspective. How do we tell our story to all of them while also helping to demonstrate why we could potentially provide value vis-a-vis our competitors?"

The B2B sale is long, complex, with multiple gatekeepers, influencers and decision makers. Bob Domenz, CEO of Avenue and founding Director of the B2B Brand Council, shares three key principles for conquering the complex B2B sale in a conversation with Randall Skattum, Global Marketing Communications Director for Celanese.
Maximize the power of brand. Shift your focus from being product-centric to focusing on customer needs and how the brands' purpose, promise, and performance can exceed customers' needs and expectations. Randall shares with Bob how they are putting their product engineers in front of customers, to better understand their needs and challenges. This is a great example of an entire organization aligning in a customer-centric way.
Align sales and marketing. At Celanese, marketing and sales are now organizationally aligned.
"We've created the missing connection. That's one of those things that marketing has always been challenged on, namely, how do we pull in the sales organization to understand what marketing can do for them. Sales is that last mile, and how they engage with customers, what information they provide them, how they equip them to present the company's expertise, represents a real opportunity."
Switch from hype marketing to help marketing. B2B organizations can differentiate themselves and engage earlier and more effectively with their buyers by sharing their knowledge and expertise. Two of the most effective ways to accomplish this is through content and connections.
Engage with Content. Content marketing is certainly a key opportunity for B2B companies to help customers. However, it must move beyond simply creating more content to drive SEO and website visits. Randall shares,

"My passion has been to figure out how we switch away from that 'push' and awareness type of marketing, and dive into something that is more about engaging with a customer, through thought leadership or other activities that demonstrate our expertise and our ability to help them."

Empower through Connections. This is about building the right relationship with buyers and influencers throughout an organization from the beginning. Sales is not only connecting and building relationships, they can also act as a "connector" within their buyers organization. This might mean helping a buyer align across finance, technology marketing and sales.

"B2B marketing isn't easy, but approached from a brand mindset as a unified organization with a shared purpose and passion to serve and not simply sell your customers, it can be extremely effective."

_____________________________________
Why Social Media Content Curation Matters
"Curation helps you survive two social media perils — overcrowded social media feeds and the crime of sounding too self-obsessed. It also helps you build invaluable relationships while providing value to your audience."

So, here are some keys to being successful at content curation on social media:
Know your audience: Use social listening and research to better understand your audience. Learn what is important to them (what are they sharing?) and who they are listening to (who do they follow, retweet, and share?). By understanding your audience, you can then curate content that is highly relevant, timely and valuable to them.
Find the right balance. Share a balance of third-party curated content and your own brand content. Experts recommend 80% curated to about 20% of your own brand content as a guideline.
Add your own insights. Demonstrate your expertise by highlighting an insight or your own perspective on content that you share.
Curate partner/stakeholder content. Identify your key partners, stakeholders and influencers, and share their content. The benefit is two-fold: you build relationships, and you add value for your audience.
Have a systematic process for content curation. Plan your content curation by identifying content sources, experts and influencers that align to your audience and goals. You can streamline the process by finding the right tool to discover and curate content that is aligned to your strategy.

*************************
Hope you found these useful. We look forward to sharing more next week. In the meantime Follow us on Twitter.
Kim