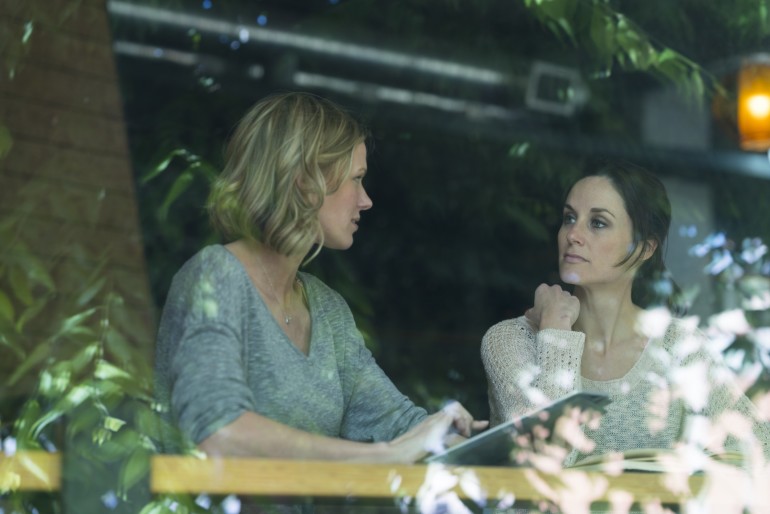 Highlights this week: Forrester: It's Time To Take Flight With Social Selling | Social Selling is Not a Panacea | Five Ways for B2Bs to Tap into Social | What's Coming Next for LinkedIn – and How Will Microsoft Play a Part? | Enterprise Sales Podcast: Tiffani Bova | The Future of B2B Sales | The 5 essential levels of B2B influencer marketing
SOCIAL SELLING & SOCIAL MEDIA
Caroline Robertson, VP Research Director at Forrester, shares insights from Mary Shea's latest research on B2B marketing and sales. In an age where buyers are self-educating and less inclined to take sales meetings and where virtual meeting technology is better and better, social selling can play an important role in building relationships with both prospects and customers. Even when you do earn that meeting either face to face or virtually, buyers expect sellers to be experts, providing consultative advice and insights.
"How then can you be present as a recognized expert with prospects and customers who want to spend less time with you? Mary Shea's newest report, "Add Social Selling To Your B2B Marketing Repertoire," explains how B2B sellers who add social selling activities to their daily routine can do this — and much more.
"When sellers approach social selling systematically and thoughtfully, it can actually amplify the attributes of great sellers and help them cover more miles by participating visibly in the forums that matter to their clients. And when research shows that B2B sellers who embrace social selling are 72% more likely to exceed quotas than their peers who don't, who can argue with that?"
_____________________________________
"[T]here has been a disturbing trend of freshly minted "Social Selling" gurus proclaiming that social selling will solve all of your sales problems."
Jeb Blount, CEO at Sales Gravy and author of "Fanatical Prospecting", provides a balanced and important perspective on the role and value of social selling in modern B2B sales. Social selling can advance, elevate and sometimes accelerate your prospecting. However, social should not replace other channels and activities; it should complement them.
One of Jeb's new sales reps recently came to him and "declared the telephone dead. He'd read an article by a social selling 'expert' and then attended one of his webinars. My rep claimed that he'd learned how to eliminate cold calling (which meant ALL calling) with a more powerful LinkedIn strategy." Jeb challenged him to a competition. The sales rep would take his "new school strategy" and Jeb would take an integrated approach (what he has been doing for some time). The results were clear. An integrated approach paid off with more progress with prospects and more deals. To be clear Jeb, weaves social into his overall approach, a balanced prospecting effort that includes:
Research and listing on social channels for insights to make calls more relevant

Connecting, communication and building relationships with prospects and customers on social channels.
_____________________________________
eMarketer's Maria Minsker shared some research and insights on how B2B marketing and sales can effectively use social media. Personally, it was great to have the opportunity to participate in the research, along with some leading B2B experts from organizations like Oracle, Intel and Hootsuite. Here are the highlights from the research:
Use Content Marketing on Social to Gradually Engage Buyers
"Rather than using social media to drive direct sales, B2Bs should leverage it to share valuable content and position themselves as subject matter experts throughout the buyer journey."
There's More to B2B Social Than LinkedIn
Linkedin is usually the platform that comes to mind for B2B social media. However, there is opportunity to be found through other platforms.
Twitter represents a great opportunity to listen and research as well as engage with others. "People are there to listen, learn and share useful information."

Facebook can be used as a platform to promote and drive registration for events.
At Industry Events, Social Media Is King
"By using the event hashtag and other keywords, [you] can share contextual information and drive meaningful conversations with a leaned-in audience"
Expert Communities Are More Important than Reach
Reach and size of audience are not as important for B2B. You want to find the niche communities where your buyers are listening, engaging and seeking information. This might include LinkedIn Groups or specific hashtags on Twitter.
"We know the B2B buyer journey has significantly changed, and buyers are reaching out to their social networks for consultations. They look to industry leaders and trusted advisors on social media before making decisions."
_____________________________________

INDUSTRY NEWS
When Microsoft first announced they were acquiring LinkedIn for $26.2 billion in June 2016, there was lots of talk and speculation about the new partnership. Andrew Hutchison, Head of Content and Social Media @Socialmedia2day, provides some good insights on the changes and what to expect in the future.
A new LinkedIn presentation, gives some hints on what's coming next for the platform in 2017. While there are no specific details there are highlights on three specific areas that are very relevant to marketers:
Data: More effective targeting opportunities by enabling marketers to bring their own data to the platform to complement LinkedIn's data sets. This would include email, account lists, CRM, Marketing Automation and pixel re-targeting.
Reporting and Analytics: "LinkedIn has 'a ton of analytics and reporting' options that they're looking to roll out in 2017, including website audience analytics and conversion tracking (LinkedIn began the roll out of conversion tracking back in September)." This will be very important to marketers looking to better track and communicate how social media efforts are contributing to ROI.
Return on Investment: "They're working on products that will help businesses more easily convert LinkedIn users into buyers." This will include enabling buyers to use their LinkedIn profile data for lead generation forms.
Russell Glass, LinkedIn's VP of Products for LinkedIn Marketing Solutions, also highlights opportunities for Microsoft product integration:
Improved distribution potential through the promotion of LinkedIn ad content within Microsoft's ecosystem.

They're considering how they might be able to integrate Microsoft's Cortana bot platform with LinkedIn data.

There is still speculation that, as SalesForce has highlighted, Microsoft could negatively impact their competitors in the CRM marketing by limiting their access to LinkedIn data. But so far there has been not movement or communication on this.
Messaging and Bots:
Messaging on LinkedIn has increased 240% in the last year. Given the prominence and growth of messaging in social media, it makes sense to see more growth in both messaging and bots. There have been hints at the bot strategy with the coming launch of @inbot personal organizer which can help you schedule meetings through LinkedIn messaging.
"Really, Microsoft's acquisition of LinkedIn was all about data, and in that sense, it likely means we won't see LinkedIn change much, at least from a user perspective. The platform's still growing at a good rate (now up to 467 million members) and it increasingly serves an important role in the modern business landscape."
_____________________________________

B2B MODERN SALES & MARKETING
Noah Goldman speaks with Tiffani Bova, Sales Futurist and Growth Adviser from Salesforce on the future of B2B Sales. Here are the highlights of their conversation.
Technology has changed. The buyer has changed.
Tiffani starts off the conversations with emphasizing the importance of level setting with sales leaders to ensure there is alignment in viewpoint on technology and the buyer. Technology is very different. And from that our buyer is different. Our potential customers have a different relationship with technology. Buyers have more power in their hands and are engaging with technology differently. So we cannot approach our customers in the same way.
Tiffani: There are sales leaders that are not yet experiencing the impact of this change and do not feel the need to change. Things are performing well today, and the sales leaders may not have the data and insights to see the change. They may get it philosophically, but think that it does not apply to them. So this level setting is key, which is why Tiffani often makes the comparison to B2C and helps sales leaders see the change based on their own experience in buying a car or an appliance. The consumer mentality is bleeding over to B2B - and customers want the same frictionless customer experience that they have come to know and expect in their consumer lives. I work to help them apply this to their own company.
Noah: Even though the buyer may have access to more information, sales can still be part of that process, by sharing engaging and valuable content and driving customer reviews and advocacy.
Tiffani: You can as a brand and salesperson find ways to engage with buyers earlier in the process. And it is important to note that the information they have gathered may not be correct. You have the opportunity to educate, inform and share new insights.
Being more customer-centric.
Noah: What can we do to become more customer-centric in the buying process?
Tiffani: It really is about serving the customer. And that starts with the people you hire. Ultimately, being customer-centric is about mindset and culture. You cannot change this with technology. Companies need to re-imagine what is possible by putting the customer first and then designing your approach from there including sales, marketing and support. This should include making sure sales has all the information about a potential customer at their fingertips in order to have really rich and highly relevant, engaging conversations.
Sales is a combination of art and science.
Tiffani: Intelligence and automation are enabling sales teams with the insight and data to focus on the right opportunities, build meaningful relationships and take the most important actions to help close deals. As a buyer, you will feel more of a connection with a salesperson who knows more about you. As a sales leader, you can move those middle performers by arming them with the right data and insights, and enabling them to know when to share the right information at the right time. The more informed the seller, the better enabled they are to build relationships. Trust the technology to augment the tasks you do all the time.
Technology as an enabler.
Noah: How can technology enable sales to adopt and want to use it for value?
Tiffani: I do not think this is a technology problem. It is more of a leadership, people and process problem. Ultimately, sales reps need to believe sales technology will help them. Leadership can drive this. Reps do not want to use technology that just manages and measures them. They will use technology that enables them to be successful.
Noah: Any future predictions?
Tiffani: Sales process and the buyer journey are not the same path. I hope these will become closer and closer together as sales technology becomes more intelligent.
Noah: Who is the best salesperson you know and what made that person so great?
Tiffani: I couldn't pick one. I have learned from a combination of people over the years. You may find and learn from unexpected people, and you should be open to that.
Tip: You should reflect on your strengths and lead with them. Know the things you want to improve, find people who do those things well and learn from them
Noah: Who do you follow, listen to and learn from?
Tiffani: Tamara McCleary, Vala Afshar, Jay Baer, Jonah Berger, Denise Lee Yohn
And so many more.
_____________________________________
Lee Odden: "Influencer marketing is the practice of engaging and collaborating with internal and industry experts that have active networks to help achieve measurable business goals."
David Loomis, CMO at Dix & Eaton, highlights the important role of influencers in B2B marketing and sales. Building off of Lee Odden's definition (above), David shares different levels of influencers and the important role they play:
The CEO: Leaders in your organizations are natural influencers and have traditionally taken on the role of spokesperson. Social platforms can be used to amplify thought leadership and promote authentic messaging and engagement. This does not need to end at the CEO; other leaders can also build their influence based on areas of expertise and their networks.
Employees: Employees can influence your buyers through their own networks. Engineers are a great example of employees who may have access to networks that you may not be able to reach through your traditional marketing efforts. The right training and guidelines can help all employees build their brands and engage with buyers and other influencers.
Customers: Customers can be your most influential advocates. Case studies and references can be great tools to influence other buyers. In addition, customers can also be engaged to share and advocate with their peers on their social networks.
Industry Experts: Industry experts are the most common influencers in the B2B space. Before social media, sales would get to know these people and invite them to conferences and events at the company. We can now start to build and nurture these relationships on social media.
Industry Media: Media in your industry play an important role in influencing buyers. They are always looking for fresh and relevant insights and new trends from credible sources. You can often proactively offer up ideas or posts for them. Positive coverage and engagement with industry media is powerful and can also be amplified on social media, reaching customers, prospects and industry experts.
So how do you approach engaging and working with influencers?
"You need to identify your influencers, ensure your interests match up, help them before they help you, request specific action from them and then, once they come through, spread that content throughout your channels to influence decision makers in your industry. "
*************************
Hope you found these useful. We look forward to sharing more next week. In the meantime Follow us on Twitter.
Kim