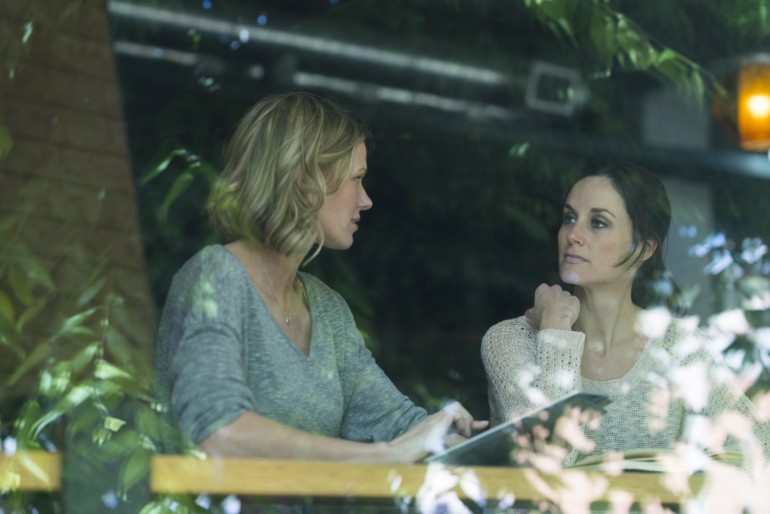 Highlights this week: An Interview with Wendy van Gilst Social Media and Social Selling Expert | Building a Personal Brand on Twitter | Microsoft LinkedIn Acquisition Closes | 80 Percent of B2B Buyers Expect Real-Time Interaction | Building Emotional Connections with Your Customers
SOCIAL SELLING & SOCIAL MEDIA
(featured post on SalesRebootCamp)
I had the opportunity to chat with Wendy van Gilst on building social selling programs and best practices for successful social sellers. Wendy started social selling when she was in a business development role: "It was the best way to do my job." She approached her role with a mindset of taking the time to listen to her customers, understand their needs and then position herself as an expert and trusted advisor to help them solve their problems. All the best practices of a great social seller.
Here are some highlights from our conversation:
"It is very important to understand what social selling is and what the benefits are for salespeople...social selling is not extra work but makes their daily jobs easier."
Successful social sellers see social media as part of their daily job.

Organizations need to support sales with the right training including sharing success stories, content and best practices.

Successful modern sellers expect companies to be up to date with new platforms and innovations.

Content is critical for building credibility and relationships with both prospects and customers. 3rd party content is key to building and demonstrating your industry expertise. If prospects see you as an industry expert, they are more willing to consume your brand content.
When I asked Wendy what it takes to build a successful social selling program. She was clear in her answer.
"I believe that companies need a strategy with social selling goals and KPIs….C-level executives need to buy in and support social selling. Training is key for success and a lot of success stories need to be shared. It is not just giving people a Sales Navigator licence."
Thank you, Wendy, for your time and sharing your knowledge and insights.
_____________________________________

Twitter is a powerful platform for connecting and building relationships with prospects and customers. Wendy Marx, B2B expert says, don't just jump on and join the 300-million users that are there exchanging information and building relationships. You need to be strategic and focused. Here's are some of my favourite tips:
Define and build your brand: Build your brand as a subject matter expert in your industry and the businesses you are trying to reach.

Start with listening.:A great way to learn is to follow thought leaders and industry experts. Once your brand is established you can start listening to your buyers.

Create and curate great content. Repeat: Regularly tweet helpful and insightful content aligned to your brand. Share content from industry experts and thought leaders.

Engage: Twitter is all about 2-way conversations. Engage regularly with others. When sharing others' content make sure you @mention them. Ask a question. Reply to others.

Be Human: Most importantly, be yourself. Avoid automating your responses, this is not human or engaging.

Don't be blatantly promotional. Avoid pitching your product or talking all about you and your brand. People will definitely tune you out.

Outsource strategically, if at all. There are great tools for curating and regularly scheduling your content. But do not outsource engagement. You will lose the opportunity to build relationships.

_____________________________________
INDUSTRY NEWS
Microsoft's acquisition of LinkedIn, which was announced back in June, closed on Thursday December 8th. Microsoft CEO Satya Nadella shared on his LinkedIn post, Microsoft + LinkedIn: Beginning our Journey Together how the two companies plan to integrate their products.
LinkedIn's Sales Navigator tool will integrate into Microsoft's customer-relationship-management tool, Dynamics, which was the main reason for the buy.

Most of the integration points were as expected including Linkedin notifications integration into Windows and the Office 365 suite. People will be able to see and use LinkedIn information in their current workflow.
There were a few surprises that related to Microsoft's online business. They plan to develop a business news desk across the Microsoft content ecosystem and MSN.com to extend the reach of sponsored content.
In his note Satya highlights:
"As we articulated six months ago, our top priority is to accelerate LinkedIn's growth, by adding value for every LinkedIn member.
However, we also see a greater opportunity to help ensure that everyone can benefit from digital technology and the new opportunities created by the digital economy."
It will be interesting to see how the integration develops over time.
_____________________________________
B2B buying has always been quite different from B2C. Or is it? Mathew Sweezey, Principal of Marketing Insights at Salesforce.com, challenges this notion and highlights B2B buyers expect the same experiences they have as consumers. Jay Baer of Convince and Convert says, "Our personal and commercial lives have collided in unprecedented ways." A recent study by Salesforce Research, "State of the Connected Customer," highlights that business buyers have the same fundamental expectations as personal consumers. Business buyers use technology, they research online, they are social and mobile.
80 Percent of Business Buyers Expect Real-Time Communications

65 Percent of Business Buyers Will Jump Ship without Personalized Interactions

The Age of Ultimate Empowerment: Eighty-three percent of business buyers say that technology has kept their company more informed about choices than ever before.
So what are the implications for B2B sales and marketing? Your buyers expect real-time, personalized engagement that educates and adds value and insights to their buyer journey. You need to acknowledge and adapt to this new reality. This means digital, social and mobile strategies for your B2B marketing and sales organization.
_____________________________________
B2B MODERN SALES & MARKETING
Is your sales team struggling? John White, CMO at Social Marketing Solutions, highlights some crucial mistakes that sales reps are making that is costing them deals.
They are not using social media effectively
Sales organizations need to train sales team to use social media effectively. This is not just a quick 101 session. Sales needs to understand the why, how and best practices to research and listen to their buyers, build their personal brands, share content to build credibility and engage effectively to build relationships.
Psycho Dialing and Voicemails
"What is a psycho dial, you might ask? That is when the rep calls over and over in hopes that the client might pick up...Ultimately, psycho dialing makes you come across as desperate and pushy." Instead of incessantly calling, use social media, email, text or messaging to contact your buyers. Make sure you look for ways to add value when you reach out. There is no value in sending a "Just checking in" email.
Lack of Pre-sales Work and Talking Instead of Listening
You need to take the time to understand a customer's business before you even begin to talk about your product. Do your research and take the time to understand their business, their industry and how you can help them solve a problem. Once you engage with a customer take the time to ask questions, then listen to them and understand their business needs. You are able to introduce your product as a solution once you have done your research and listened to your customer.
_____________________________________
A focus on Customer experience is an absolute priority for B2B marketers. Jess Pike of B2B Marketing, shares some critical insights on how to build connections with your customers. Here are some highlights:
Create a story: "Delivering content that's both interesting and engaging will be the spark that ignites a dialogue," says Richard Dunn, chief strategy officer UK & EMEA at Wunderman. "People aren't interested in being dictated to; they want to have a conversation."
Remember it's not all about you: Simply put, focus obsessively on your customer, not your product or brand.
Be helpful: Provide advice and useful information through content and support for your customers. Always focus on adding value at every interaction.
Don't be faceless and use your employees: Remember, people buy from people. Find ways to build relationships with your buyers. Engage and empower your employees to build relationships with customers through social media and offline.
Don't forget your current customers: Building relationships, educating and providing advice should not just happen throughout the buying journey. Continue to engage and add value with your current customers.
_____________________________________
*************************
Hope you found these useful. We look forward to sharing more next week. In the meantime Follow us on Twitter.
Kim