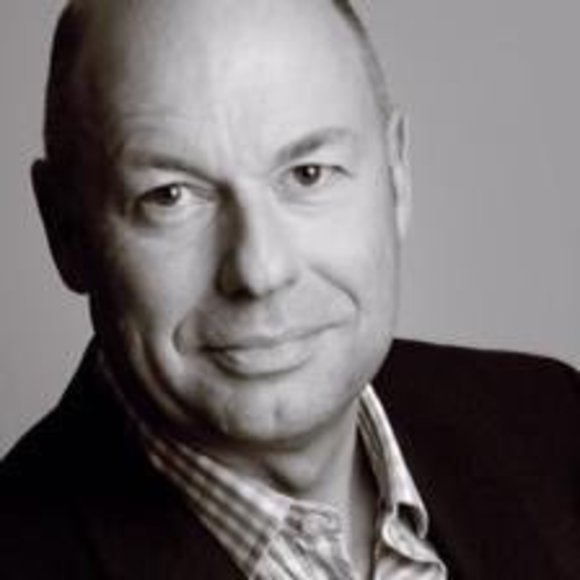 An interview with Tim Hughes on social selling with insights on the important shift from analogue to digital, and the critical role social media can play in modern sales.
What a pleasure it was to connect with Timothy (Tim) Hughes, Global #SocialSelling Pioneer and Innovator. Tim is recognized by Onalytica as the the number one most influential social selling expert. Tim is also co-author of the the book "Social Selling - Influencing Buyers and Changemakers." I have read Tim's book and I think it is that critically important balance of the "why" and "how" of social selling. The book really digs below the surface, beyond the usual tactical tips and tricks, with meaningful insights on the cultural and mindset shift required for sales to be successful with today's modern buyer.
We had a great conversation balanced between the "why" and "how" for both social sellers and leaders to shift from an analogue to a digital mindset. Topics covered included:
Getting started and keys to success: listening, building influence, content, 'The Art of Talking to Strangers'

The need for an organizational shift to be successful.

Here are some highlights from our conversation:
Tim shared some background on why they wrote the book "Social Selling - Influencing Buyers and Changemakers"
There is a lot of information available on why social selling is important and on how to optimize your profile on LinkedIn. But this is a problem. In Tim's words, "Social selling is not LinkedIn - that is a challenge in our industry." No books were focused on how to solve the problem. Tim's publishers did their research, they didn't want another book on personal branding. This was already well-covered and this is not social selling. They wanted to dig deeper on the why, what and how social selling can play a role in pushing sales through the pipeline. For each chapter, Tim and Matt brainstormed and challenged themselves to demonstrate the practical side, asking the question "Where are the leads?" They made sure they could articulate, how each aspect of social selling could identify or generate leads.
The shift from analogue to digital.

I asked Tim about his early days in sales as he is definitely one of the early pioneers in seeing the importance of influence and community in sales. Tim was thinking about community 25 years ago when he was selling accounting systems in the healthcare industry. He was thinking of his territory as a community and became a trusted advisor for his customers. This was offline, but he was easily able to adapt that mindset for the online world. You need to view your territory, accounts or target industry as communities, where they are the trusted advisor. This can be done by sharing engaging, interesting content and insights to educate your community and position yourself as the subject matter expert. Sharing on social networks can help you build and grow your community.
Managing your network from analogue to digital is transformational. It is no longer about the Rolodex, you are able to stay connected with your network through social media platforms like Twitter and LinkedIn. If someone moves jobs, you don't need their business card, you automatically get updates on LinkedIn.
Practical Guidance on Getting Started and What it Takes to be Successful

Tim shares, "First thing people need to do is get on Linkedin and Twitter, establish a presence. But the first step is listening".
Listening on Social:
First you need to follow the companies and buyers that you sell to.

Listen for news on the company and their industry

Listen for news on your buyers. Have they been recognized for something?

Listen to what your competitors are doing.
There is so much information available today that may have only been hearsay before. You can use this information to be better informed, gain insights and build deeper relationships with your buyers. Tim shared some great examples:
If a company has recently divested in Singapore, dig deeper to understand what this means. They probably have some funds available. Does this mean that they are pulling out of Asia entirely? Read between the lines.

A CIO at one of your accounts is recognized on a Top IT Directors list. Use this as way to engage. Reach out and congratulate them (but don't use it as a way to sell).
With so much information available, you need to understand a business, their industry and your buyers more broadly than ever before. There is access to so much information that you can use to listen, gain insights and also to share in order to build your influence.
Tim shares more on this topic on his blog Using Social Media Signals To Build Customer Relationships
Building Influence
Building influence is key to social selling success. Tim puts this very clearly: "You need to think about the subject you want to be famous for." For someone who sells Human Capital Management software, it could be work life balance. The themes should be aligned to what is important to your buyers, but should not be directly product related. I love the example Tim shared about his colleague from Oracle, who is involved in a government tender in the education sector. During government tenders you often have no opportunity to speak directly with your buyers. Tim's colleague shared something on social about finance in the education sector. This was highly relevant to the finance director (buyer), who then liked the content. The sales rep was able to build trust and stay top of mind. This may not always lead to the sale but it is an opportunity to have an edge on the competition during the buying process.
Content
We had a great discussion about the importance of content in building your influence. Tim is a real believer in retweeting and sharing content from other experts in the industry. Retweeting is a great way to build influence. By sharing expert's content, you become known as a source for information. It is also a great way to build relationships with those you are retweeting. As a brand and as an individual, you will not be successful in taking a 1950s broadcast marketing approach that is just focused on you and your product. Tim shared, "Brands need to understand we do not care about them. There is only one person we care about, and this is ourselves and our needs." It is critical to share content that is relevant and speaks to the needs of your audience.
Twitter
Tim and I definitely have a shared belief in Twitter. There is a tremendous opportunity on Twitter, especially for B2B sales reps to listen, build influence and engage. Tim believes that Twitter attracts a certain type of person, who uses the network to listen, ask questions and learn. The perfect opportunity for great social sellers to build relationships and engage. Tim refers to them as #changemakers, socially aware individuals with business acumen. They may not be the decision makers, but they are often tasked with doing the research and shortlisting for buying decisions. The #changemakers have grown up with digital and will ask questions on social media and message their friends for input. On Twitter, they are more open and accessible; it is the nature of the platform. I love Tim's perspective, as long as you are not "weird" and presenting yourself as someone with something to talk about, people will be open to engaging with you.
Tim shared a great example of Simona Pop whom he recently interviewed on his youtube channel. Tim Talks - Step by Step Social Selling with @Sim_Pop. While social selling takes some time to establish yourself, build influence and build relationships with your community, it can also accelerate sales activities. Once this important foundation is established you are able to access key decision makers faster than through traditional sales methods (especially cold calling). Simona shares a great story in this video of how she was able to quickly access a CEO through authentic engagement on Twitter. This led to an offline conversation, and within 20 minutes, she qualified them out. Through traditional methods that would have taken much longer, and she now has a strong relationship with this person that could prove valuable in the future.
Learning the Art of Talking to Strangers
Tim uses a great analogy for what not to do when engaging on social media. We are told by our parents very early on in life not to talk to strangers, but social requires you to do this. So how do you get comfortable with this? I love how Tim puts it, "When you go to a networking party, you don't stand in the door and say hey it's Tim Hughes and I can offer you 20% off." You need to present yourself with something to talk about and build relationships with others. Be authentic, start with liking and retweeting others' content ,and share useful information that is not all about you and your brand. When you go to a networking event, you never want to be the person that just talks about themselves.
After digging deeper on what it takes to be a successful social seller, we shifted our conversation to how do sales organizations make this change across their sales teams.
There is an Organizational Shift Required
As much as individuals need to change their mindsets, organizations need to shift from an analogue to digital mindset. A lot of organizations are doing "random acts of social." They have done some LinkedIn training for their sales teams and think that is social selling. The reality is there are very few organizations that are truly doing social selling, and doing it the way Tim has described.
When I asked Tim where the biggest resistance is coming from, he emphatically stated: "Sales, they are in denial". Sales may be doing some "random acts of social" by purchasing Linkedin Sales Navigator licenses, but they are not recognizing the need for people to change and do things differently. Marketing may see the value of social, but they are often just focused on broadcast messaging. There is need for alignment between sales and marketing.
I asked Tim what he feels is the biggest barrier for organizations. "Lack of leadership understanding." According to Tim, you need to approach a social selling program from both top down and the bottom up. Leaders need to understand the value of social and drive the organizational change that is required. In Tim's book, there is an entire chapter on "Digital Maturity" in the context of how to implement a social selling program.
"Organizations have to realize that the move to digital and social is a change in behaviour. Such changes require a programme, help from changemakers and a plan to embed the programme into a day-to-day working." (pg. 156, Social Selling - Influencing Buyers and Changemakers) ).
Leaders play an important role in driving the change including engaging and gaining alignment with all the key stakeholders: marketing, sales, HR, R&D. Social has value for each of these groups and each of these groups needs to be engaged and aligned to achieve success. I couldn't agree more.
Thank you Tim, for your time and and a very engaging and insightful conversation. I look forward to more on Twitter and LinkedIn.