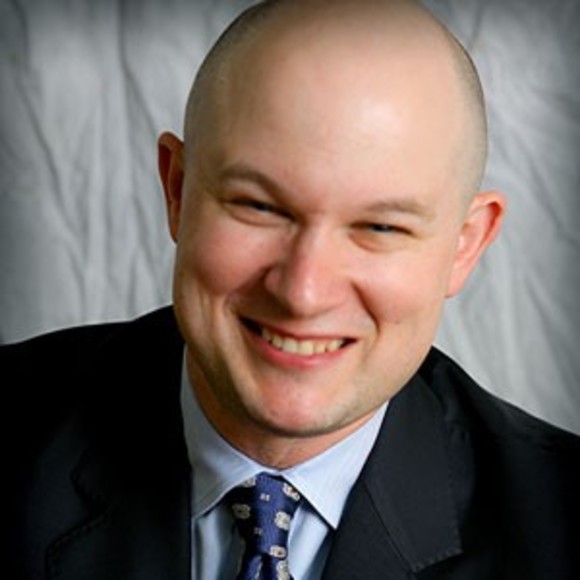 An Interview with Matt Heinz, President of Heinz Marketing Inc., B2B marketing and sales expert and thought leader.
I recently had the opportunity to speak with Matt Heinz, President of Heinz Marketing. Matt is a thought leader and expert in the B2B Marketing space (Top 50 B2B Marketing Influencers, Top 20 CMO Influencer). We had a stimulating conversation on his journey, the challenges facing B2B marketers today, marketing technology, Account-Based Marketing, sales enablement, social media and more.
Matt shared some powerful insights to help build our marketing and sales capability and how we can take a strategic approach to master the modern B2B buyer journey. Here are the highlights of our conversation.
On Matt's background and his journey to becoming a thought leader and expert in modern B2B Marketing
Matt has been a leading thinker in the B2B marketing and sales space for many years. It was very interesting to hear his journey in building Heinz Marketing. It gives great perspective on how he thinks and approaches the evolving world of B2B marketing. So, what motivated Matt to launch his agency. He shares with a laugh,
"It has all just been a giant mistake. I was a journalist."
He went to school for journalism. And his first job out of school was as a reporter. After that he moved over to a PR firm and then ran marketing at a couple Seattle startups. At that point he started to get the bug to do his own thing. He didn't necessarily plan on building an agency, he wanted to be a consultant.
"8 years ago last month it was just me a laptop and a bus pass, doing what I wanted to do, be a consultant. It has been a very organic journey, very unintentional but also very serendipitous and strategic. Certainly, the last 3 or 4 years has been more strategic."
The business has continued to evolve along with innovation and technology in the industry. Matt highlights, that they have been very disciplined but also opportunistic in their approach to evolution and growth. Serendipity has also played a role. He shares the example of how he built their marketing technology practice. Marketing technology is now a big focus for B2B, however, 8 years ago it was barely emerging as a need. Matt saw the opportunity and recognized the need to build the expertise.
"I found someone and hired him before we needed him. We didn't have a department or a pipeline. I brought Brian Hansford on to build that business. Brian has now been with the team 5 years, and marketing automation is a key part B2B marketing success."
On marketing technology
Matt shares some important insights on the marketing technology landscape. Navigating the B2B marketing technology landscape is challenging for marketers. There is a proliferation of solutions, lots of players and in many cases a sense of urgency to catch-up to buyer expectations and the modern B2B buying journey. What is important is that marketers focus on connecting the dots on the business opportunity with B2B marketing technology. Matt emphatically shares:
"Technology is not a strategy - it is an enabler of the strategy. Don't let the tail wag the dog.
It is becoming more and more difficult to manage B2B marketing without the right technology stack. However, the stack will look different for every organization, it will depend on their strategy. The right marketing technology stack will be a powerful enabler of your strategy."
On marketing as an art and science
"Marketing will always be an art and science. There is science at the beginning and science at the end. The middle is the art, the story that compels someone to pay attention to you. It is important as a B2B marketer to understand the art and the science.The science is the measurement. You need to quantify where you want to go and measure when you get there. It is critical to understand that it is the balance between the two that makes great marketing."
The biggest challenges facing B2B marketers today
Matt believes there are a number of challenges facing B2B marketers. Re-defining their role as a profit center for the business is probably the most crucial. A lot of marketers act like they are a cost center. They are executing tactics without focusing on revenue generation. Marketers need to be able to articulate the role each tactic plays in driving revenue.
"You cannot buy a beer with a Marketing Qualified Lead. A retweet goal is not a goal. You need to make sure you are articulating the role each marketing activity has in driving business and revenue. Social media, for example helps to build awareness, and that is important for generating leads."
He highlights that, many marketers are struggling to define their value in an increasingly accountable world. Part of the problem is they continue to report on metrics that don't matter.
"If you take those metrics to your CEO, she will think that is all you do. Marketing and sales need to have the same objectives, sales and revenue. They may have different roles but it needs to be a partnership."
Matt emphasizes that marketers need to embrace this change. They need to take responsibility for revenue generation, re-engineer their processes, thinking and ultimately their culture to operate as a profit center. He recommends that the best approach is to think about all marketing efforts as something that can be justified. Marketers need to deeply understand the business, the customers and the buying journey. While not every activity has a direct ROI, good B2B marketers need to understand how what they are doing, supports the buying journey and leads to sales and revent.
"B2B Marketers need to understand the business and speak the right language. B2B Marketers need to take responsibility for generating sales and revenue. You cannot just just be an arts and crafts marketer."
On Account-Based Marketing
"On one hand ABM is the latest shiny bright object. But there is a real advantage for the organization. It is not just about marketing. ABM is an organizational change in how you sell. It is not about marketing doing their thing and sales doing their thing. It is about all customer facing groups taking an account orientation."
Matt challenges the term, Account-Based Marketing (ABM) because it doesn't speak to the level of organizational commitment needed to succeed. He likes the term 'Account-Based Revenue' coined by Trish Bertuzzi, Sales expert. It encompasses all the right things without being too specific.
"CEB highlights there are 6.8 buyers in B2B buying groups. What are you doing to create consensus based on their individual needs and interests, as well as and the connective tissue they have with each other? That is the critical part of moving deals forward. It has to be a partnership between sales and marketing. Everyone working in concert.
If Account-Based Marketing has done nothing more than move the conversation forward on marketing and sales working more closely together, then that is a good thing."
On sales enablement: strategy, people, process, content and tools/technology
Matt wrote a great article summarizing his Dreamforce 2016 panel on sales enablement. Five keys to sales enablement success – #df16 panel recap. (I think my favourite line was his reference to technology 'Don't let the tail wag the dog').
Matt breaks down each of the elements: strategy, people, process, content and tools/technology:
Strategy: Matt shares that you could replace sales enablement with content marketing, marketing technology, demand generation. The key idea is that you need to have a strategy and a framework for thinking.
"Without a clear strategy and forethought you are doing random acts of marketing."
With a clear strategy you can defend your investment in social media, in content, in technology, because you understand the role it plays. With a strategy in place you can afford to be agile with your tactics. Matt makes it clear, people, processes and content must come after strategy and will bring the strategy to life effectively.
"You need to think through the people, content, processes. You can't miss this step."
People is two-fold. Know your buyers more intimately than ever before. Understand their needs and motivations. Deeply understand your sales reps, how they learn and operate. This will ensure you enable them for success.
Processes are key to increasing efficiency. They do not necessarily need to be automated. A process can be a simple checklist that gives you repeatable scale and efficiency and more probably, outcomes.
Content that adds value for your buyers at each stage of their journey is key. Make it easy for your sales team to find and share the content at the right time. In most organizations, 90% of content goes unused. Many marketers respond to this challenge by creating more content.
"But, it is not the right answer to create more or less content. The more you genericize content the less valuable it is for your buyers. You need more content with the right message and approach for sharing. Content needs to be shared at the right time in the right context. You need to enable sales by making it clear how and when to share content effectively."
Tools and technology must be enablers of each of the above.
"Don't let the tail wag the dog, select and integrate tech tools that solve your most important problems."
On the role of social media for modern B2B brands and sales organizations
Matt wrote a book on social selling in 2012 "Successful Social Selling." Long before most people were using the term. He believes, social media has a role to play if your prospects are engaged with social media.
"It is increasingly becoming one of multiple tools to reach and engage with buyers. I love that it has scale and it is a light touch. There is an advantage to being able to build on trust, recognition and reputation in a way that can be repetitive. Social is a great marketing, prospecting and engagement tool but not a great selling tool."
We both agreed that social selling is not the best term but it is the term we have, so we use it. Matt, makes it clear that it needs to be part of your overall strategy.
"If you have a whole separate strategy for social and you are not integrating the same messaging, you are confusing your prospect. But when you share the same message in multiple channels - you accelerate awareness building."
This should be applied for both marketing and sales. Marketing and sales need to take an omni-channel approach.
"Social selling because it is new for so many, it may need a little more attention. It needs to be understood as a concept, but ultimately to be successful, as with ABM, it needs to be part of your broader marketing strategy. Social selling will reach maturity, come into its own when it is called sales. Just like it is not social marketing, it is marketing."
Matt highlights that It is important to understand the nuances of the channel. To understand how to use it effectively, you need to understand the media, the pros and cons and how people use the platform and in what context.
"If I was to rewrite the book today it would be more about exploring the landscape of sales and marketing channels. Understanding the pros and cons of each and making recommendations for how to integrate and leverage at different stages of building relationships with buyers."
On marketing and sales alignment
For Matt, the foundation, the lack of alignment is around metrics and definitions. In many organizations sales and marketing are measuring different things. They have different definitions for terms. Marketing needs to understand the pipeline, what the sales goal is. They both need to work together to align on defining terms. What is a Qualified Lead, what is a Qualified Opportunity? Once everyone is clear on definitions, then they need to agree on the right metrics for each. Another key element is the need for partnership across teams. Alignment requires a shift in culture and mindset.
"You then need to ensure you have common understanding as you execute that you might not get everything right. The path to success and innovation is paved with failure. Your ability to execute successfully requires a level of accountability, transparency and empathy across groups. When there isn't a common understanding, lines breakdown, finger-pointing rears its ugly head and then you are back to turf wars."
On B2B organizations that are really excelling
"There are numerous companies doing a lot of great things. What is fascinating to me is those I consider at peak performance. When I ask them what is working and how they are doing it: the first thing they say is we got a lot of stuff messed up. They will couch their success by sharing their failures. But then they will go on to explain a level of integration and results."
The lesson, Matt shares here is that we are all far from perfect and we do ourselves a disservice when we seek perfection. Matt talked about a statistic from a company called Demand Metric. They took two pieces of data, the degree at which systems were integrated and the likelihood of hitting revenue targets. It was clear the more integration the better the results. There was a direct correlation between integration of systems or processes and results. What was more fascinating was the fact that there were multiple stages of integration. The first stage was no integration, the second was ineffective. There was about a 12% jump in revenue capture for those moving from zero integration to ineffective.
"If you go from nothing to doing a crappy job of integrating sales and marketing, you are at least moving the needle forward, you will see value."
For Matt, this is clearly a really good lesson for sales and marketing leaders that are worried about getting it right.
"Leaders get overwhelmed thinking about getting the full marketing technology stack right. Building the vision and then that vision intimidates them into not doing anything. Pick one a spot and move forward. Companies often neuter their only ability to drive integration and growth by trying to do too much too fast."
Some final thoughts.
"Buying processes are getting longer and more complicated. Buyers and sellers are equally struggling with time management and a million draws of their attention. Noise volumes across channels are increasing. The CEB says B2B marketers will increase their spend on content marketing in 2017. Only one third of marketers can tie content metrics back to business metrics.
Most marketers do not have a clear and effective strategy. What we will see is a lot more blog posts, a lot more content. You can differentiate with better content and telling better stories. Content with themes such as empathy, understanding buyers and value are interwoven throughout."
Matt highlights: "you have 2 seconds to earn 5 seconds, to maybe earn a 20 second phone call."
"If you are in sales or a marketer and you are trying to get someone's attention, you need to get something in front of someone early in the relationship that is so good they would have paid for it. What Insight, trend what approach can you deliver that is that valuable?"
Matt re-enforces that you need to take this approach and mentality throughout your relationship with your buyers and customers.
*******
Thank you Matt for an engaging and insightful conversation.