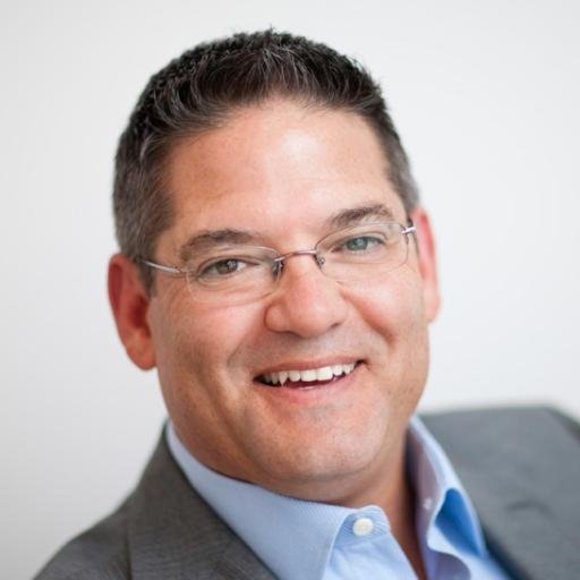 An engaging and insightful conversation with Jay Palter, expert in influencer strategy. Jay shares practical guidance on the value of working with influencers and what it takes to be successful.
I recently had the opportunity to speak with Jay Palter, Chief Engagement Officer, Jay Palter Social Advisory and influencer marketing strategist. Jay and I dug deeper on the opportunity to develop meaningful and valuable relationships with influencers. His LinkedIn profile really sets the foundation for his beliefs and the advice he shared. Jay's Linkedin Summary:
1. People do business with people they know, like and trust. Social networking should be less about "marketing" and more helping people get to KNOW, LIKE and TRUST your company AND the personal brands of your business leaders.
2. Social networks are how people are getting their news. If you and your business are not actively sharing relevant information that your customers want, then you are missing a huge opportunity to be visible and engage.
3. Giving value is the key to getting value from social networks. Consistently sharing your knowledge and shining the light on other thought leaders is THE best way to attract attention in social networks.
Jay shared insights that are powerful and practical across industries and roles. Here are the highlights of our conversation:
Jay's background and how he has continued to evolve and stay relevant in the context of social media, digital communications, technology and influencers.
I've always been an early adopter of technology. I started using email back in the late 1980s, taught myself web development in the mid-1990s and started blogging in 2003. If I've learned one thing during this time, it's that you have to learn how to learn in the digital age because nothing stays the same for too long. Technology changes all the time. Even if you are well versed today, you need to continue to evolve. I am and will continue to be a student of social and digital strategy. And that's really my mantra on a day-to-day basis. If I'm not challenging myself and my team to examine what we're doing and adapt our methods, we're not evolving.
That's really how my work in influencer outreach and engagement came about. I was working with clients that required me to tune into the growing online discussion around #fintech and innovation in financial services. Through that work, I became familiar with the work of key influencers online and then over time that familiarity led to me to developing real relationships with these folks. And a strategy was born.
The value of working strategically and effectively with influencers
Every industry has its online influencers, people who have taken the lead in building an online audience based on their interest, expertise and thought leadership around a topic. These people have large online audiences and reach and can move messages effectively. They are very valuable and strategically important to any business.
Conventional "influencer marketing" strategies recognize these people as important, but tend to approach them as targets for marketing. I think this is the wrong approach. Most influencers are not prospects for your business – but they are a gateway to prospects. They are also not paid to be influencers – they have built their trusted audience by sharing insights and adding value.
Influencer outreach: getting beyond marketing
The majority of influencer work these days is driven by marketing. If influencer outreach is seen as a function of marketing your brand and product, that can be a real problem. I am focused on 'How do you get beyond marketing?'. The issue is not to see influencers as targets for marketing, but to see them as targets for relationship building. You want to get to know them, understand what is important to them and figure out how you can help them. This will then lead to influencers showing reciprocal interest in you, your brand and your product. There is a lot of value left on the table by taking a marketing approach, instead of focusing on building relationships that are based on trust and mutual value. You want to be recognized as contributor of value to the community.
What are your recommendations for identifying the right influencers for your industry and business?
There are a variety of tools to analyze the data around influencers. These tools can help you to create a shortlist of influencers having conversations about the topics that are important to the audience you are trying to reach. These tools will help you get started. But in the end, deciding who to pay attention to (and who you want to build relationships with) is accomplished through LISTENING. You need to invest time and energy listening, understanding the community and its key influencers. Find out who is out there and what are they talking about. Tune into someone if they are sharing interesting, insightful information.
The data gathering stage can be automated. Beyond that you really need to listen deeply to determine who is really on target, and who you want to get know better. Once you determine these key influencers, building the relationships needs to be personal, genuine, authentic – and focused on value.
How do you build relationships with influencers?
Think of it as an in-person networking event. You don't just show up and give your elevator pitch to as many people as possible. Instead, you focus on people and show interested in them – ask them questions, then you listen to their answers and look for opportunities to engage and add value. That's the key to online social networking and relationship building – online or offline.
What role does content and content curation play in engaging with influencers?
Content curation is the best way to build your own audience, as well as get the attention of strategically important influencers. I've found through experience that one of the best ways to get to know an influencer and get their attention is to share their content. Curating content is how you facilitate engagement with influencers. You don't start by DM'ing them on Twitter, asking for their phone number or email address and pestering them. You start by showing that you are interested; by liking, sharing and commenting on their content. It is about being interested, adding value and also using that activity to promote others and build relationships with them.
Kim: This is a absolutely natural way of building relationships on platforms like Twitter.
On authentic engagement vs. automation
I often have marketers reach out to me on Twitter and LinkedIn. I can tell they have found me through some "influencer discovery" tool because they often feign a familiarity with an article I've written and then move right into their ask – how can I help promote their article. This creates an inauthentic environment right from the start– and people can see right through it. While this approach may be scalable in terms of the number of "influencers" you can identify and reach out to in a short period of time, it is disingenuous and will not build genuine and meaningful relationships with influencers.
Kim: The same holds true for building relationships with buyers and key decisions makers in B2B sales. You need to focus on building meaningful relationships that are genuine and based on mutual value
Who should be building the relationships on behalf of an organization?
It's critical to view influencers as important people that you want to engage with. And that means it should be real people engaging in building real relationships. It is hard for anyone to form a relationship with a logo. It's much easier to engage with a person who has a Twitter handle and is sharing valuable content with their social networks. Companies need to be investing in their people, helping them to build their digital and social skills so they can effectively build relationships with influencers online. Ultimately, you want to take someone who has subject matter expertise and help them to become a thought leader and build relationships with the influencers in your industry. Traditionally, marketing and PR are not about empowering people to engage in this way. However, that needs to change. It's important to work with business leaders to improve their online social networking skills and help them build real relationships with online influencers. Investing in ways to engage in real relationships with influencers over time will bear enormous fruit.
Kim: Absolutely. This approach and these best practices are the same for B2B sales, especially Account-Based Selling. It is all about building relationships with buyers and their influencers. It has to be authentic and based on value and trust.
It comes back to 'Social Proof'
In B2B technology sales there is a challenge for buyers to understand the technology they are buying and that it will solve their problems. Humans being humans - you start looking for other signals. What are other people in my role doing? What are they saying about the technology?
As a seller it is important to have those relationships with influencers that can help to provide that social proof for your buyers. It doesn't always need to be the top 100 influencers. There can be influencers in niche groups or local markets. There is always someone who has authority, influence and reach.
In some cases influencers may be your competitors. You should absolutely, at the very least be listening to what your competitors are saying. In some cases, you and your competitors may be acting as influencers to collectively grow the market.
How can you measure the value of building relationships and engaging with influencers?
The key to measuring value from an influencer strategy is to have a long-term view and to measure not only what you get but also what you give. A bit counterintuitive for many people and especially traditional marketing and sales leaders. Relationship building and relationship based selling is a long-term activity. If you have short-term objectives there are lots of other tactics you can spend money on and get short-term results. For example, you can pay for audience, and there is nothing wrong with paying for audience in certain situations. But I strongly believe that earned or organic engagement is also valuable and it cannot be bought. Most businesses have short and long-term objectives. This kind of influencer relationship building is a longer-term play.
You get back what you give
When working with influencers, you get back in proportion to what you give. You need to invest with value in building relationships. You do this by investing your time, attention and valuable content. The best way is to start listening, invest time and energy in paying attention to what others are saying. Curating and sharing others' content is a great way to add value. If you do it consistently, you will get quality attention in return. By sharing their content, commenting on articles and engaging, people start to know who you are. When you pick up the phone or send an email or message a couple of months later, you have then earned the right to a conversation and to potentially ask for something. What I can say from experience is that influencers are busy, but they will take your call, respond to your email and give you their attention if you start the relationship by giving to them.
Finally, if you are not getting return from social networking, you're likely not giving value. If you give meaningful value in a strategic way, you will get back at least what you have given and more. People in the end are all the same: we reciprocate help and attention. We do business with people who we know, like and trust. This is about building basic human relationships.
Influencing others: Why is it important for brands and individuals to invest in developing your brand online?
I have very strong feelings on this. Social networks are social, people connect with people in a far stronger and meaningful way than brands can ever connect with people. My belief is that businesses need to operate on two levels. There are brand, PR and marketing activities that need to happen on social media. That's social media 1.0. Then, there is social media 2.0 and that is about empowering individuals in your organization to be more effective in building relationships and influence on social networks. You will be much more effective in building relationships with influencers when you have a human who is investing time and energy, paying attention, engaging, giving and sharing knowledge.
Brand and individual accounts should and can be used in a coordinated and strategic way. This needs to have organizational commitment with accountability including goals and objectives.
When someone is in a leadership or sales role, it should be part of their accountability to build their brand and social networks. People will take it seriously if they understand the value and have goals and objectives.
Jay shared three examples of people that are building influence effectively and seeing success:
Bill Sullivan is Capgemini's Global Head of Financial Services Market Intelligence. After working abroad in a variety of roles for a number of years, Bill returned to the US and needed to rebuild his business networks. Responding to his firm's directive to pick two social media networks and master them, Bill chose LinkedIn and Twitter. Today, Bill is regularly cited as a top fintech influencer and has built a powerful and online network that supports his thought leadership in the marketplace.

Jim Marous is publisher of The Financial Brand and owner of the Digital Banking Report. Over the past several years, Jim has leveraged Twitter and LinkedIn to build a powerful network for driving traffic to and subscribers to his media properties. Jim has also emerged as a top digital banking and fintech influencer in his own right and curates a consistent stream of high-value content on a daily basis.

Sallie Krawcheck is the author of "Own It", an entrepreneur and founder of Ellevest and one of the most prominent female leaders in financial services. Sallie has long recognized the importance of cultivating her personal brand. She actively curates content and engages with her audience on Twitter and Linkedin and has built an impressive following among influencers and business leaders online – all of which contributes to the success of her various business ventures.
What is your favourite social media platform and why?
Twitter is my personal network of choice. Twitter has some challenges for which they need to find solutions, but there are pockets of huge value. In the Financial Services space it has become a dominant a platform for influence and thought leadership, as well as distributing news. If it is important for you in your role to stay up to date with news and what is happening in your industry, Twitter is the place to do that.
The fact that it is completely open also represents significant value. LinkedIn still requires someone be approved to be a part of your network and Facebook is the same. Twitter, because of its openness, can be challenging but this has far greater benefits. I personally have met so many people that I would not have had the chance to meet. The conversation started online, building the relationship started on Twitter and then we took that offline to the phone and or in person.
Kim: Absolutely, I agree. Jay and I would not be talking without Twitter :). What he has described is exactly how we have connected and then taken our conversation offline. You can grow a network of people where there are real relationships and value to be had.
I should add that LinkedIn is increasingly valuable as a B2B social selling tool because more of the people you want to be targeting – prospects, influencer and peers – are already on LinkedIn. This, combined with some of the relationship tracking features built into LinkedIn's paid product, Sales Navigator, make it very powerful for nurturing relationships.
Thank you, Jay, I am certainly glad we met (on Twitter) and we appreciate your perspective and insights. A great opportunity to connect with Jay, an influencer in his own right.