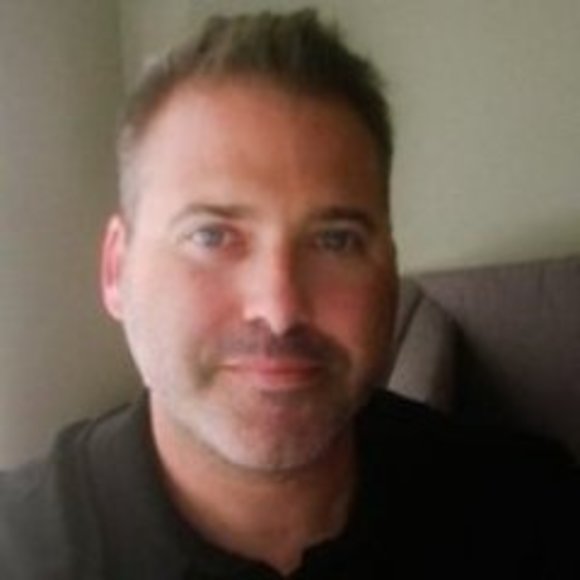 An interview with Hank Nothhaft, Jr., CEO of Trapit, expert on modern sales and changing the way business does social.
I recently had the chance to chat in depth with Hank Nothaft, Jr., the CEO of Trapit, which is changing the way business does social. Sales Reboot Camp is powered by Trapit, and we are committed to helping you filter through all of the information on modern B2B sales and marketing and surface what is important. We curate the best content each week and interview experts and thought leaders in the industry to share practical guidance and insights.
Hank shared his journey and thinking on modern sales. We had a great discussion on:
How to 'be the smartest person in the room'

Enabling modern sales organizations

How he believes in 'Changing the way business does social'

What it takes to build successful social selling programs

Implications of the Microsoft acquisition of LinkedIn

Why Twitter is 'his jam'

Here are the highlights of our conversation:
'How to be the smartest person in the room': the evolution from a consumer app to a modern sales enablement platform.
For Hank, it has always been about the powerful role highly relevant content plays in building our knowledge and expertise. The power of finding great content has always been at the core of his thinking and approach with Trapit. Originally, Trapit was a consumer app that found the best content on Internet, personalized to the interest of each user. The use case has evolved only slightly over time, but ultimately it was about connecting people with great content.
In the early days, nobody had heard of content curation. Most people thought curation was something done in art galleries. Savvy internet users were using search, alerts and an array of tactics to get below the surface of what was popular and find rich, highly relevant content.
"We knew there was a community of passionate, highly knowledgeable content creators who were not finding an audience. At the same time, people were interested in finding highly relevant content based on their interests and needs."
Hank shared that, when Trapit pivoted to become an enterprise application for sales, they were approached by some of the largest B2B organizations in consulting and technology. They had employees using the application for business development and sales. They were curating content to do research and prepare for sales calls and consulting engagements. These leading sales reps knew their buyers were doing their research online and were coming to meetings very knowledgeable. Buyers were expecting more from sales.
These advanced sales reps recognized the value of content in helping their buyers. Their buyers were looking to be educated, for insights on industry trends and how to solve their business problems. The reps researched, listened to their competitors and industry experts on social media. They then shared this content and knowledge with their buyers. They were using Trapit "to be the smartest person in the room."
"Social Selling is now a thing, but at the time early adopters knew they needed content for listening, research and sharing, to be smarter than their competitors."
It is now clear, used correctly, content helps sales reps build and maintain relationships with customers in the digital world. Content is the the critical fuel for successful social selling, building a foundation for engagement with buyers.
Building credibility, influence and earning the right to engage with your buyers.
With great content curation, sales reps are able to build their credibility and establish themselves as experts. Leading B2B marketing and sales organizations recognize the value of good content in earning the right to engage with their buyers.
"Content curators have a powerful way of connecting people with information. Great curation sets the foundation for engagement. If you respect other people in the industry, by sharing and acknowledging their content, you demonstrate your knowledge and expertise as well as build relationships and influence."
Hank shared that Trapit is committed to helping sales organizations, enable their employees earn the opportunity to share brand content.
"We do this by enabling employees to share other valuable content, building their credibility online. This credibility and added value will open the doors to also share brand content."
Sharing highly relevant and valuable content helps employees (not just sales) build their personal brand authentically, earning the right to also share brand content with their networks. This approach helps sales reps add value and engage with their audience, but also to the Twitter network.
"Curate thoughtfully, add value - and only then will you get consideration for your brand content. If you have this mindset you have a competitive advantage over those that are just focused on brand amplification and journalism"
"If you are great content curator you are in the top 1-5% of people...not everyone does that. We are already inundated with an overwhelming amount of content. People are looking for high quality content, people are looking for help and insights. No one wants to follow the sales rep that shares the company blog post every other day."
Enabling modern sales organizations
The goal is to enable social success for all employees. Enable them to exhibit best practices on social media daily with: a rich, highly relevant library of content, opportunities to engage, and the intelligence to share the right content with the right person at the right time. Essentially it is about building the social selling competency across the enterprise. Making it ridiculously easy for them to be successful.
I asked Hank to expand on the Trapit tagline, "Changing the way business does social"
For Hank this goes back to the roots of social networking. Originally, it was about real people connecting around shared interests, having informal conversations, learning and engaging with others. In many ways, it flattened the world. However, we have seen a backlash from this purist environment due to the invasion of brands. There are very few brands that have cultivated a unique, authentic voice. And people tend to be very wary of brands. Brands often lack transparency and display overt commercial interest. Hank believes many organizations are approaching the opportunity of employee advocacy as just another way to amplify the brand. This is not authentic, this is not social.
"So when we talk about 'Changing the way business does social.', it is about enabling employees to listen, analyze and engage on social media. To add value, educate, engage, learn and help others."
Kim: I am a purist. This makes me smile.
Over the past couple of years social selling has become a pervasive term in our industry. Recently, there have been some thoughtful articles challenging social selling and how it is being executed. I asked Hank, "Do you think social selling is the right term for modern digital sales?"
"Let's take a step back. Unless you are selling some widget. Most sales in B2B are omni channel. It is very limiting to approach modern selling through a single channel. Effective sales needs to be approached through multiple channels...engaging via the phone, email, face to face. We are now in an age where there are a number of digital channels. Social selling is the term du jour. It is about listening not just on social but on the internet, for the opportunity to uncover and share insights, and add value. It is about preparing for offline meetings. You've earned the opportunity for a meeting with a buyer. Use social listening and content to research, prepare, do your homework."
That initial meeting happens, it goes well, and things seem promising. But we all know it may take weeks until we talk to a buyer again. How do you stay relevant, add value and continue to build the relationship in the meantime? There is no value in sending that email - "Just checking in." Instead share an article that a buyer might find useful. This is the nurturing element. It may not happen on social but on email or messaging. This needs to be easy to do and accessible for sales so they can leverage the capabilities of the internet and social for online and offline engagement.
"This is the future of sales enablement...to enable and drive the right behaviours. You could get an insight from social listening that could drive you to pick up the phone or you might use in a face to face meeting."
What do you think it takes to build a successful social selling program?
Hank shared, you need to take a three pronged approach to building a social selling program: Program, training and a platform to enable and measure. Your program needs an ongoing and open dialogue, on what is working, challenges and sharing success stories to drive ongoing adoption. Hank shares that, up until now for many organizations social selling has been a hobby. Only a few organizations are doing it well.
Here are Hank's 2017 predictions: Social Selling in 2017: From Hobby to Strategic Imperative. He is predicting a significant shift for social selling from hobby to strategic imperative with the program to support. A programmatic, strategic approach will drive a leap in terms of adoption and value. Today only about 5-10% of B2B organizations have successful social selling programs. Hank predicts this will grow to 40-50% in 2017.
What do you think is the biggest barrier to change that organizations are facing adopting social selling?
Hank believes, we are undergoing a generational change. For organizations that have not invested or adopted there is a fear or lack of understanding of the opportunity of social selling. Social media has become a part of the fabric of life. It is not social selling, it is modern selling.
It has to be a cooperative effort across the organization and that can be challenging. Finding that partnership especially with marketing and sales is key. Together they build the most successful programs. Effective social selling needs expertise in communications and 1to1 engagement. Marketing brings the strength of communications and sales the strength of engagement.
We saw the Microsoft acquisition of LinkedIn earlier in 2016 and the deal just closed last week. I asked Hank to share his thoughts on the implications the new Microsoft/LinkedIn world.
"This is a dense topic and the potential implications are many. The general discourse latches onto LinkedIn and its ongoing relevance. LinkedIn was already considering its own mortality, and this might make it worse. The ecosystem is now at a disadvantage. Microsoft will be given an unfair competitive advantage given their access to data. This limits consumer choice"
The other big question is about the data. Many will be asking: How will my data be used and exploited for marketing purposes? Will people be less inclined to share? Will that change?
It will also be interesting to see the opportunity for increased productivity by integrating Microsoft's Windows and Office 365 with LinkedIn.
Hank believes, given the movement that was already underfoot, it will not be long before we see viable alternatives. The next generation of a professional networks may come sooner that we expected. Perhaps some hybrid, LinkedIn was not originally conversational platform. This might be compelling, something that combines conversational aspect of Twitter with the powerful database and professional network of LinkedIn.
Hank shared further thoughts in the context of the current landscape of intelligent sales. Capabilities like Salesforce's 'Einstein' are very nudge oriented social signals based on events like birthdays or career moves. Perhaps the next generation will leapfrog this approach and will be about relevancy and adding value vs. the event based nudge.
And for my final question: What is your favourite social media platform and why? Any personal stories you can share of social selling success?
Definitely Twitter. For him personally it is the most valuable social network. It is his default newsreader. He uses it in every aspect of his life: work and personal. You can access and engage contact with leading experts, get access to advice. People I would not have been able to access in real life and have 1on1 conversations. Leaders in their field are accessible and if you have something interesting to say and have the right motivations, they are definitely inclined to engage with you.
"Their failure to excite Wall Street does not equate to the value or the utility of the tool."
Kim: I agree it is incredibly powerful and useful on many levels. And yes absolutely you meet and build great relationships on Twitter. (FYI Hank and I met on Twitter :) )
"2nd Screen - is absolutely part of how I experience events. I rarely watch a sporting event, political event without Twitter for both listening and engaging. I am never without second screen..maybe it makes me a total nerd"
Kim: no, not at all, I am in complete agreement, or perhaps I am a total nerd too.
Hank shared that he continues to be impressed with Facebook's ability to remain relevant, but:
"Twitter is my place, it is my jam. There are so many cools ways to use it, talk trash in sports, tap into a hashtag to get the pulse on the issues. It is amazing, it is so valuable, look at the role it played in the election.
Twitter is so much bigger than the marketing and sales case. Hoping it remains independent and finds its way…"
*************************
Thank you Hank - it was great to take the time to dig a little deeper on your thinking about these important topics. Great insights and perspective.