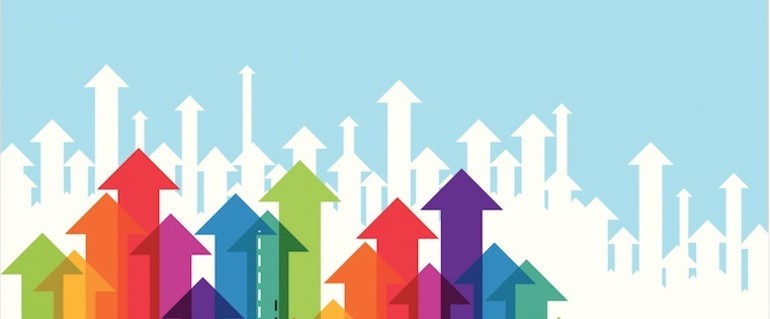 An in depth conversation with Carola van der Linden, social selling expert on building a successful social selling program.
I recently had the opportunity to speak with Carola van der Linden, social selling expert. Carola has in depth experience in building a leading social selling program at a global technology company. Her real world experience and knowledge is very relevant and practical. She shared powerful insights on her journey and what it takes to build a social selling program.
Here are the highlights of our in depth and very engaging conversation.
The customer journey has changed: Carola's social selling journey
Carola first got involved in social selling about two and half years ago. Carola was responsible for creating demand generation programs for a 500 person virtual sales team at Cisco for EMEAR (Europe, Middle East, Africa and Russia). At that time they were primarily using collaboration tools such as the phone and email to connect and build relationships with their customers. But, they were starting to face some challenges:
"We saw call stats were falling behind. When we tried to reach people, they were not picking up the phone and they were not responding to email. When we left a voicemail they were not calling us back. When we finally reached someone, often they have already decided. We were missing something."
This was also at the same time a lot of research came out about the change in the customer journey. Customers were going online, doing their own research. 60-70% of buyers were not connecting to sales person until very late in their buying journey.
"The virtual sales team was also finding it challenging to expand their relationships with accounts. They knew they needed to expand their relationships beyond the traditional IT buyers, but were struggling to find the right people to engage with. While IT might be making the buying decision, HR, finance and/or marketing were key to influencing the buying decision."

Talking to her customers: understanding the modern customer journey
"I understood how social media worked for B2C, but wanted to better understand how it worked for B2B. At that time there was significant research and white papers confirming the role of social media in the B2B customers journey. I also took the time to talk to customers. Interviews with customers confirmed that they were researching online, reading blogs, accessing communities and their social networks. The digital customer was actively driving their own buying journey."
Industry research, impact to sales and customer feedback at Cisco was prompting the need to adjust and adapt for the modern buying journey. Carola, was given fifteen LinkedIn sales navigator licenses for her sales reps and was asked to do something social. This was the beginning of becoming a social selling expert for Carola.
Building a successful social selling program
At the time there was no social selling program, but Carola knew she could could not just give people LinkedIn Sales navigator licenses and expect them to be successful.
"It was quite clear from the start giving people a tool does not work. We needed to create a program to build awareness of the value of social selling, train effectively, build best practices and share them with the sales team."
Enabling social selling through effective training and adoption
"You should not give someone a LinkedIn Sales Navigator license and expect them to figure it out themselves. To be successful you need the right training. Training should not just be about the functionality, but also best practices on how to share content, what content you should be sharing and the right balance between branded and third party content. There are best practices for building your profile, connecting with people, warm introductions and engaging on social media. Instead of pushing content out to customers you need to find ways to listen, tailor content, add insights and share at the right moment during the customer journey."
Carola took a multi-faceted approach that included formal training; support material with specific examples and best practices for each role; and regular sharing of best practices and success stories across the sales team.
Capturing and sharing early successes
Carola shared that with the right training and support sales reps were starting to see results. She took the time to talk to the reps individually getting their experience and feedback.
"They were expanding their reach with an increase in the number of contacts at each account. Instead of old-fashioned methods of reaching out to customers, they could now follow and listen to customers on social media. They could see what they were posting, their comments and got even more information if they were blogging. It was so much easier to understand what is going on with a customer. They had access to information they did not have before."
Carola held weekly calls that included ongoing training as well as getting leading sales reps to share their own experiences with their peers. Hearing success and value from your peers is key to driving behaviour change. These sessions were always optional. But Carola did not have any problem getting people to attend. They usually had over 250 people dialling in to the calls. Leadership was actively encouraging the program, and sales were clearly seeing the benefits and getting value from learning best practices and hearing about their peers success.
Carola documented best practices in an eBook for social selling. The eBook included references, examples and specific case studies with success stories for each of the sales roles.
"One of the keys to driving adoption was helping the sales team understand how social selling would help them do their job better. Social is not on top of their day job but part of their job. It is critical to communicate to sales reps that more traditional phone, email , face to face do not go away, it becomes a blended approach. Some get it from the beginning, others need a bit more hand holding, ongoing training and building a practice."
With the right approach to training, a focus on value and a formalized way to capture and share success stories and best practices, Carola established a strong foundation for a social selling program.
Driving change and scaling the program
Carola highlighted that the key to scaling her social selling program was engaging key stakeholders to help drive the change. This included sales leadership and local marketing teams.
"While the industry research on social selling was compelling it was clear organizations responded to their own pain. We were feeling the challenges, the research validated what we already knew. Early adopters were seeing the benefits. This was key to leadership and sales engagement and adoption. The entire initiative had leadership support. Sales leadership was actively encouraging adoption and participation in training and best practice sharing. Marketing and sales were working together"
Sales leadership engagement
Leadership was highly engaged in the program, their sales teams were experiencing first hand the shift of the modern buying journey. The sales managers needed to embrace social selling themselves to lead by example, teach and coach their teams. They took ownership of 1on1 coaching and encouraged adoption and training. This was the most effective way to scale the program.
Marketing and sales alignment and adoption
Carola took a train the trainer approach with both marketing and sales leaders to achieve scale and relevance in local markets. For local markets, she knew the sales teams would need content in the right context and language. Local marketing teams were critical to making this happen. Her peers in each country needed to understand the benefits, the mindset change and become advocates for the program. This was an important element in ensuring highly relevant content could fuel the program.
The role of content in social selling
"Content is super important to help sales people connect and engage with their customers. It allows salespeople to position themselves as subject matter experts. It is the petrol that fuels social selling.
Sharing third party content is very important. Salespeople need to be careful about only posting only their content. You then are only saying, 'look at me, look at all my shiny product features.' It is critical to have a balance, especially early in the buying journey. You need to find great third party content so you can learn as much as possible about your customers and their industry and share that content with your customers."
Enabling sales with relevant content and context for sharing
Carola, highlights that marketing plays a critical role in enabling sales with compelling content that is relevant to their customers. She also highlights that there is a very important role for marketing to help sales reps understand when and how to use the content throughout the buyer journey.
"Sales should be sharing very different content during the awareness stage than when a customer is making their final decision. But it is not always obvious to sales, especially when there is a lot of content to choose from. Marketing needs to communicate, make recommendations and make it easy for sales to know the when and how to effectively share content.
Social selling is a great opportunity for sales and marketing to work together. We don't always get along. This is a way to work together in a positive manner. Marketing can help sales move the customer further in the journey."
Measurement and ROI for social selling programs.
Carola, shares that it is very important to communicate results to senior leadership.
"They will always be asking about the ROI. From the beginning you need to educate both sales and marketing leadership about what it takes to build a social selling program and a practice for sales reps. It is not a marketing tactic where a month later you would see the ROI. Once a sales rep starts their social selling practice, it usually takes a quarter or more to start to see a return on the investment. The timing is also dependent on the length of the buying cycle."

Carola recommends a staged approach to measurement:
Training: Early on in the program, Carola advises that you should focus on softer metrics, those that show adoption and engagement with the program. Carola tracked the number of people who attended training sessions and weekly best practice calls.

Adoption: Next was tracking adoption of social selling activity and usage of the tools. This included sharing content, engagement across all social platforms and the LinkedIn SSI score.

Business results: Carola knew it was critical to tie social selling activity to business results. She did an analysis of social selling participants vs. nonparticipants. The social selling participants were over achieving their goals, they were outperforming those who were not using social selling. They had a much higher number of contacts per account.
The last element of measurement and tracking ROI is linking to social selling activity to your CRM system. Carola emphasizes that it is important to find ways to flag deals as having been influenced by social selling. At Cisco she took an approach that was aligned to their methodology for tracking already, so it was easy to adopt.
Bringing it all together: A social selling program manager
Carola emphasizes that the key to ongoing success is dedicating the right resources to build and manage the program.
"The entire initiative needs a dedicated program manager. At Cisco it is in marketing. Perhaps in more sales driven organizations it would make sense to have the program manager in sales. This approach might get more traction with the sales team. Where the program manager sits doesn't matter, but sales and marketing need to work together to build a successful program. This individual really pulls everything together; communicating the value; gaining buy-in; building a training and adoption program; capturing and sharing best practices; reporting and communicating results and success stories to leadership and across the organization."
The program manager needs to be passionate and a strong advocate for the program. They also need to be influential in the organization and lead by example. This is why, Carola invested time and effort in building her own personal brand and establishing herself as a subject matter expert. She felt she needed to experience what it takes to build your brand and be social active. Carola is now recognized in the top 100 Social Selling influencers. This definitely helped to build her credibility and inspire the sale team to follow best practices.
Social Selling is not just for Sales
Carola shared the importance of sales people understanding the benefits of social selling and thinking differently about their role as a sales person. They need to understand the importance listening to their customers, the role of content to educate and add value for customers and the insights that modern customers are looking for from their vendors. However Carola shares an important insight. Social Selling is not just for sales.
Modern buyers especially at senior levels are looking for more insights and innovation from their vendors. While salespeople need to position themselves as subject matter experts and trusted advisors, buyers are also looking for thought leadership and innovation from across the organization. C-suite executives, product leaders and other experts throughout the organization need to understand their role in the buying journey and how they can position themselves as experts, and share innovative ideas on social media.
"A changing mindset and embracing social selling is not just for sales reps but senior leaders and subject matter experts. The need to be part of a social selling program. They need to be establish themselves on social and be active."
Executives and others will also benefit from active listening and engaging on social media to better understand their customers, markets and overall industry trends.
Carola's favourite social media platform
"I like Twitter very much and I like LinkedIn as well. Twitter is more of a news feed and I can quickly scan for relevant information. I have built powerful lists on social selling, marketing, analysts that I can quickly scan, read articles and decide whether to share with my network. I do similar on LinkedIn with lead lists. I also belong to some LinkedIn groups. I honestly could not choose one over the other. They are different and I get great value from both Twitter and LinkedIn."
Thank you Carola for a very engaging and informative conversation.
You can connect and learn more from Carola on Linkedin and Twitter.